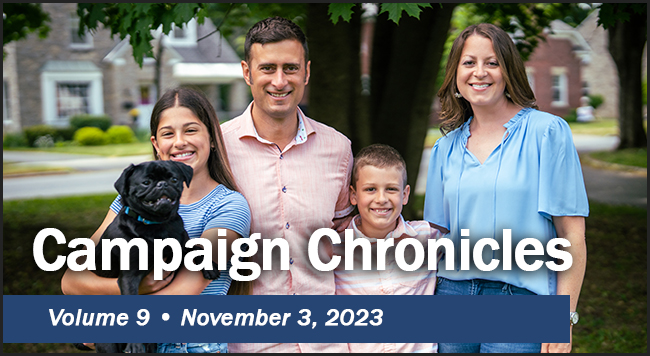 November 7th - Vote Mike Galime for Mayor
"It's time for a new style of leadership. I have the experience, knowledge, and plan to move the city forward. I've built my life and career here, and now I am ready to be Mayor."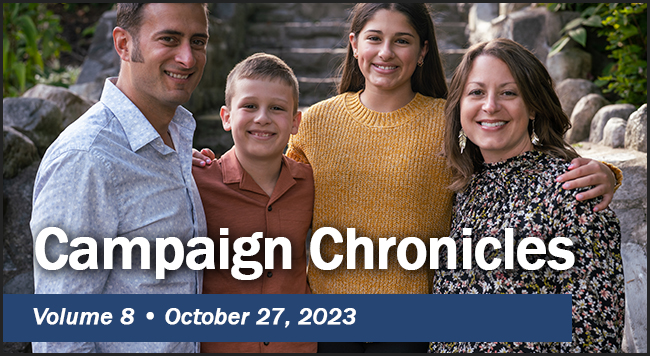 Eyewitness News Anchor Jamie Azulay sits down with Galime and finds out about the Local Issues That Matter to You.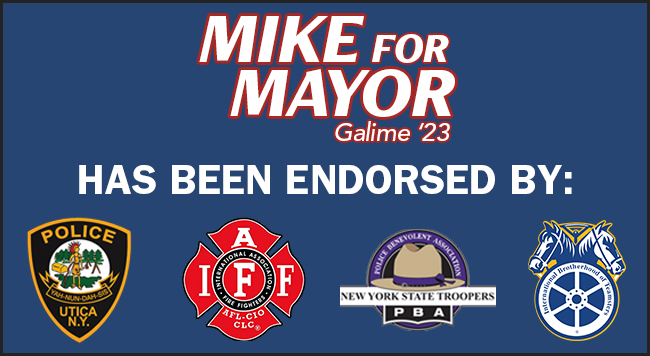 Mike Galime Announces Multiple Endorsements
I am pleased to announce that I've received the following endorsements of the Utica Police PBA, Utica Fire IAFF Local 32, Teamsters Local 294, NYS Troopers PBA and the I.T.E.A. Local 1 Stagehands Union.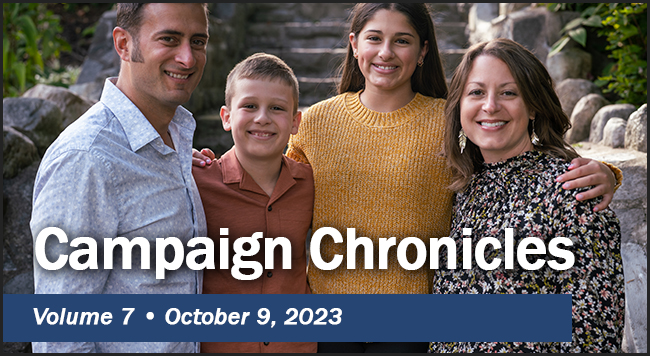 Jeff Lynch, the Proctor High School security guard who suffered a gunshot wound on September 9th, 2023 and is in the process of a miraculous recovery reached out after the tragic events on September 9th, 2023.
He was blessed that day and I want people to hear his message.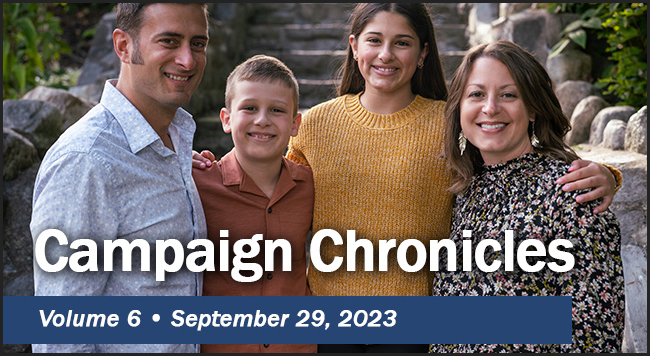 Public Safety Endorsements
These endorsements are the result of my continued work with Public Safety & Public Works as Council President.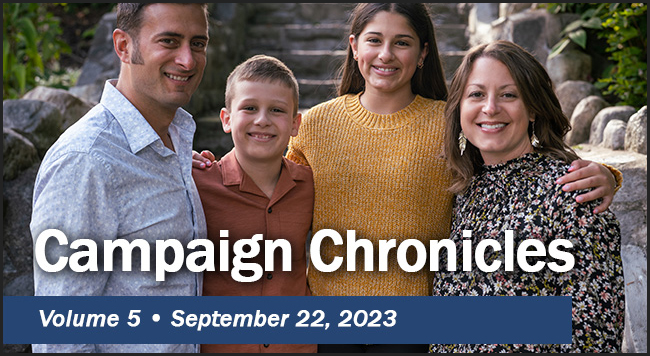 As we forge our future path together, we must thank those that have been the backbone of our local community and economy, building from what we have, ensuring their future is secure, while we welcome new opportunities that will allow us to achieve new successes together.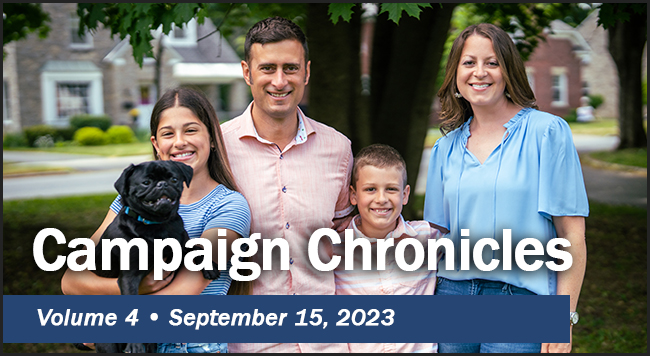 As Mayor, I'm going to make sure our police department has every single resource at their disposal to keep our streets safe! Utica has always been a great place to raise a family and I'm going to keep it that way!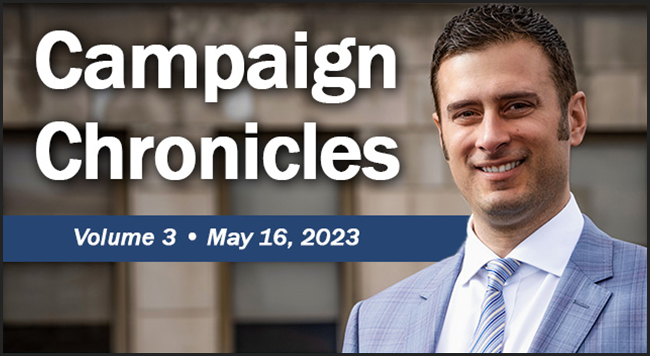 Recently I took a walk-through of Roscoe Conkling Park. Click below to watch the full segment.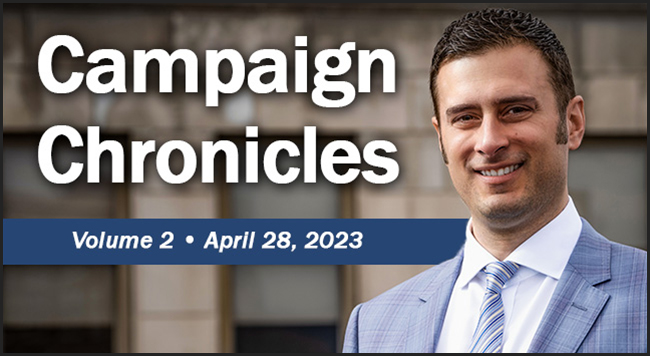 Our neighborhoods have been overlooked for too long. Utica is bigger than Genesee Street. Each neighborhood deserves attention to detail.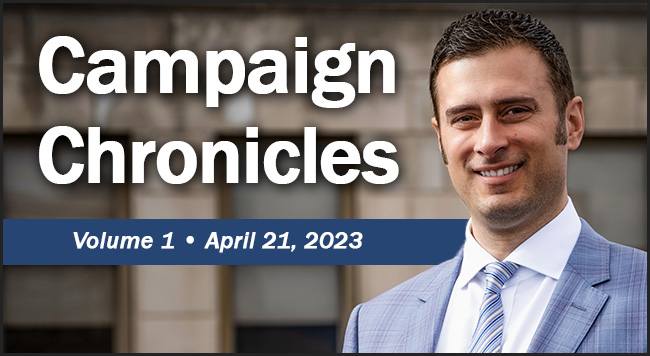 Lines of communication, open collaboration, and genuine relationships matter. They aren't something you can turn on when you need them.